Top 5 CRMs That Pair with WordPress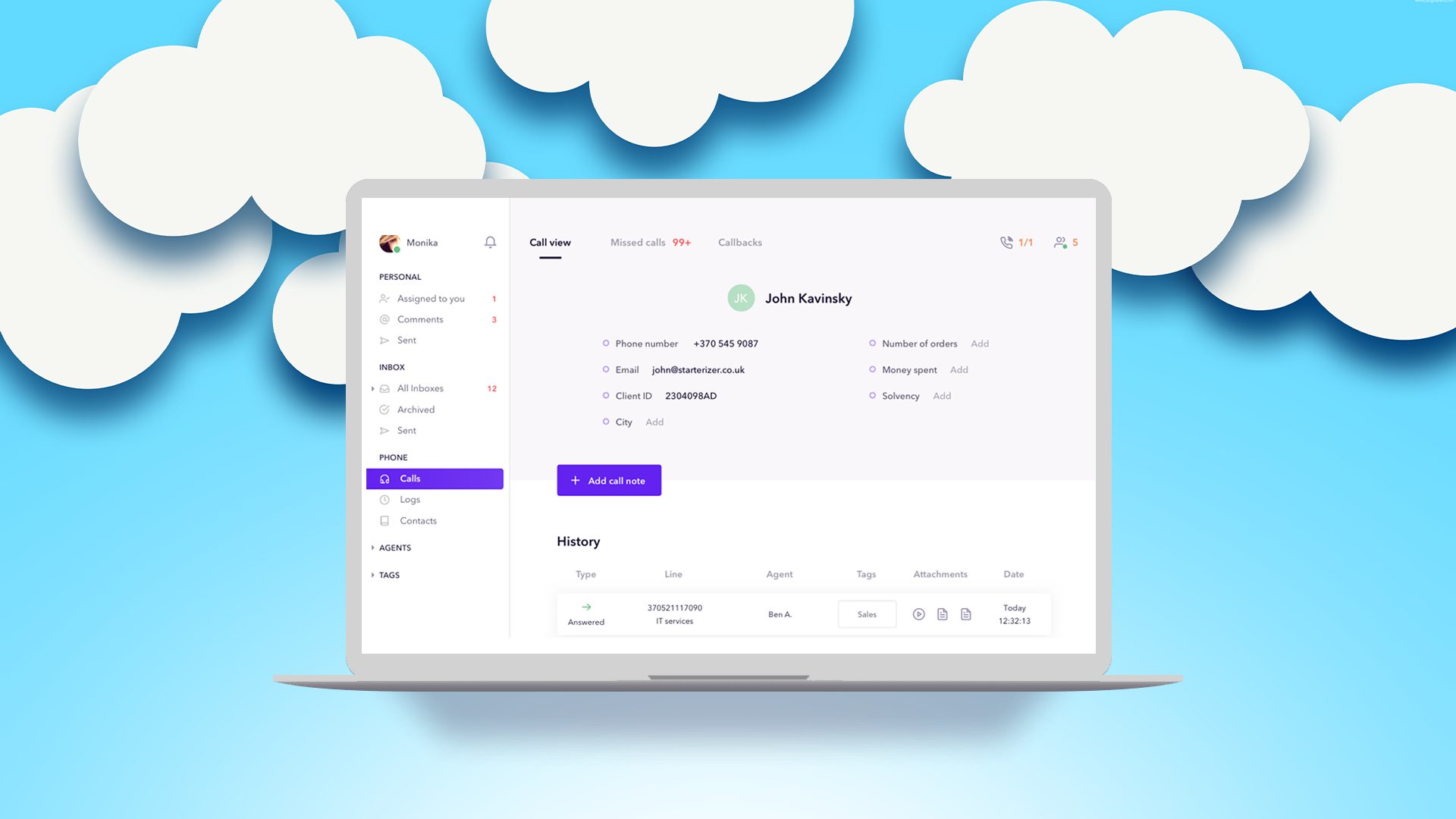 If you're starting a small business via WordPress, it's implied that you will want to increase your number of sales and create meaningful customer relationships. This is a no-brainer, but it can also seem easier said than done. For that reason, in this article we'll help you pick the right software, or CRM, to take the task on, and hopefully make your job as a WordPress-based business owner a whole lot easier.
CRMs (or Customer Relationship Management systems) are software platforms designed to manage your interactions with your consumer base. The easiest and simplest way to understand CRMs is to think of them as really advanced address books; CRMs will store and list your customers as your contacts, but with additional tools in place to specifically manage your relationships with these customers. CRMs track every interaction that you and your customers have with each other, as well as store valuable information about them as well. With a CRM, you can personalize your interactions with past or new customers by analyzing your previous interactions with them, or lack thereof.
In this article, we'll summarize our top 5 CRMs for your WordPress-based business (in no particular order). However, it should be noted that all of these 5 suggestions are considered SaaS CRMs, or Software as a Service CRMs. Why is that? Because SaaS CRMs store your records apart from your WordPress website and also offer more features and functionality including a mobile companion app so you can manage your records n the field. We intentionally dismissed plugins that attempt to transform WordPress into CRM by way of using the database in WordPress. This is advisable if you have salespeople that would otherwise need to log into your website in order to manage sales activities.
Our Top 5 CRMs
1. HubSpot
HubSpot is relatively new in the world of CRMs but has become a popular option among WordPress users because it offers a truly usable free version. This makes HubSpot an easy choice for smaller businesses just starting out with CRMs. However, HubSpot can get a little pricey with some of its paid versions, with its Sales Hub Starter version starting at $50/month, Professional version starting $400/month, and Enterprise version at $1200/month.
Still, as you learn the ropes with the free version, you'll begin to see why upgrading to a more expensive version of the software might be worth it. Even at just $50/month, Starter gives access to Prospects (who visitors your site and how they interact), Messages (starting chats with visitors), and Sequences (automated follow-up emails). More expensive versions offer Salesforce integration and the ability to get automated recommendations from data collected over 24 hour periods, as well as a plethora of other convenient features.
Thanks to Hubspot's easy integration with WordPress, contacts are automatically synced and the CRM can immediately begin tracking conversations and pages visited by each individual contact. There's no coding required, and if you've previously used Gravity Forms, Ninja Forms, or Contact Form 7 then you can opt to have them automatically synced through these as well.
2. Bitrix24
Like HubSpot, Bitrix24 has quite a few features available to small and mid-sized businesses with the free version that it offers. This includes support for up to 12 users, access to the core CRM, task management, document management capabilities, and full and unlimited access to all of Bitrix24's communication tools.
While the Plus version comes with a very reasonable $39/month for 24 users and 24 GBs of storage, the Standard $99/month option really blows the door of opportunity open with 100 GBs of storage and unlimited employees and users. Thus, a larger business will likely want to opt-in for the Standard or higher. Other than that, Bitrix24 gives you pretty much everything that you need, with features like virtual telephone calling, in-depth employee stats, time management tools like the check-in and check-out feature, event scheduling, and calendars.
As for integration with WordPress, Bitrix boasts endless opportunities, referring to the fact that Bitrix24's array of web forms can be added into your existing blog without additional plug-ins. API, webhook support, and open-source code access are all automatically integrated, and callback widget and live chat are supported and implemented onto your WordPress in an impressive 60 seconds or less. However, rudimentary coding may be required for forms.
3. Copper
Formerly ProsperWorks, the revamped Copper CRM is openly aligned with Google, which is usually a good thing as it means that compatibility with any aspect of Google's popular G Suite should be a breeze. This also means that, if you're accustomed to any of Google's software already, Copper may an easier tool for you to learn and your workflow will likely benefit from this.
As far as pricing goes, Copper does have a truly comprehensive, fully-featured free version, with the catch being that it only lasts for 14 days. Its basic plan for 5 users is $19-$24/month, but both Professional ($49-$64/month) and Business ($199/month) plans offer access to an unlimited number of users. While the Gmail interface is responsible for managing your contacts, lead management, and sales opportunities can be accessed and customized from the web application dashboard, meaning that Copper is more than just a Google contacts add-on but a truly comprehensive CRM designed to work seamlessly with Google.
Thanks to Copper's partnership with Google Suite, integration with anything Google-related is a breeze. However, integration with WordPress itself may require an additional third-party platform like Zapier to make the process go smoothly. Still, Zapier will require absolutely no coding and should make the process relatively easy.
4. Salesmate
Like Copper, Salesmate is noteworthy because it has no free version to its name, besides its 15-day free trial. However, it's also made a name as having some of the most affordable pricing of all CRMs, with prices between $12/month billed annually, and $15/month. This means that, unlike other CRMs, no matter what you choose with Salesmate, you're getting everything it has to offer for a very reasonable price.
Salesmate is all about efficiency, bringing to the table pipeline management, smart emails, tracking activities, Google and MailChimp integration, goal tracking and all of the other features you'd expect from a world-class CRM. Other than those features, Salesmate is also known for its logical and easy-to-navigate layout, as well as its excellent customer support that always seems to go the extra mile for users.
Though partnered with Gravity Forms, Salesmate also gives you the option to use Contact Form 7 to integrate into your WordPress website. Through Gravity Forms, Salesmate can search through your contacts to create potential leads that appear in your database immediately, no coding required.
5. Insightly
One of the biggest pros of Insightly's CRM Is just how intuitive and easy-to-use its "Facebook-like" layout is. CRMs can be complicated software, so anything that improves your workflow is a welcome addition. Also noteworthy is its reasonable pricing, with plans starting at $39/month and ending at $129/month. There's a free option of Insightly as well, but cuts some features, like the ability to integrate MailChimp service or sync Goggle contacts. Insightly has been praised for its ease-of-use and efficiency when it comes to tracking projects, tasks, opportunities, and contacts. However, there has been some criticism that Insightly's lack of dashboard customizability, but this is far from a deal breaker and may not affect your workflow at all.
In the end, all of these CRMs have their own pros and cons, but generally, they can all achieve the same or at least very similar feats and are all fantastic tools to have at your disposal. Picking a CRM for your business really all boils down to you, and just how easily you can navigate and comfortably take full advantage of the software you're paying for. Consider trying out the free or trial versions of the above software to determine which one you have the most chemistry with, or is the easiest for you to learn. Usually, that will be the greatest indicator of the best CRM to get the job done.
It's important to know that Insightly can only be integrated into WordPress sites with custom domain names, so if WordPress is literally in your domain name as a host it won't integrate. Also, Insightly does require the use of APIs and rudimentary coding (mostly copy and paste) to add and integrate forms.
---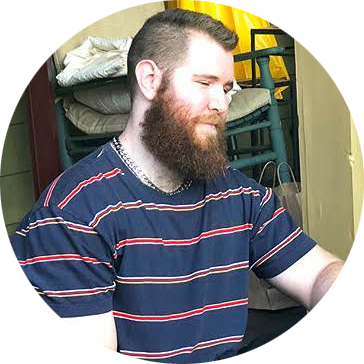 Matthew Bishop
Matthew is the blog editor for the HackerPress Blog. He is an aspiring music journalist and PR manager. In his spare time, he enjoys practicing jazz guitar and fitness training.